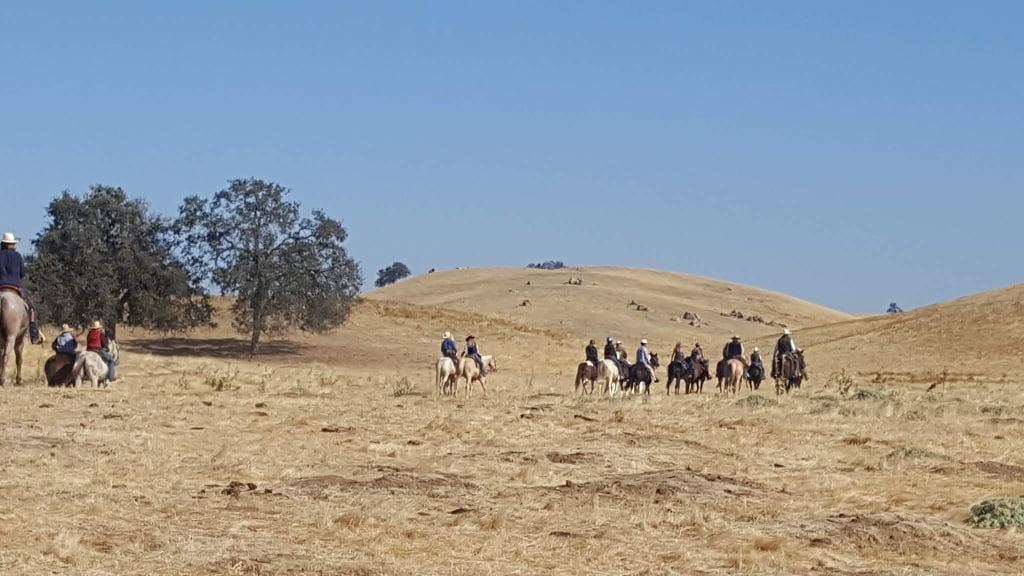 We had a beautiful day for our Fall Ride, the sun was shining, the sky was blue; what more could one ask for? We rode through the foothills near Woody enjoying beautiful vista, scrub Oak trees and cattle grazing.
We were a group of about twenty five riders. It was a time to exercise our animals and visit as we rode along.
We rode for almost 2 hours and came back to camp for appetizers, refreshments and a delicious barbecued chicken lunch with beans, salad and many tasty deserts. Those who participated in the poker hands had a thrilling and suspenseful time waiting for the placings! Relaxing under the shade of the huge old oak tree, we lingered after to visit with old friends and new. Thanks to Carl Daniel for offering his ranch for our successful Fall Ride!