---

President's Letter
Dear Kern Sierra Unit members,
Hello members and friends of the Kern Sierra Unit. 2022 is upon us and it looks like things are shaping up to be a much better year. The rain and snow is falling so there should be good grass and water in the mountains. Things are opening back up as well. Windwolves will have their open house, the Sportsman show is back this year and we are working with the Los Padre, Sequoia and Inyo forests for work projects. Some of them are working out of trailheads so even if you can't get a horse you can still participate. Kern Sierra will be hosting the Officer training for this region of the state. It will be held at the clubhouse at Ranch Rio. One more fun tidbit is that the mighty Kern Sierra Unit has three state officer positions. See the enclosed calendar for activities and remember that the list will continually grow. I am looking forward to seeing you on the trail or some activity!
Robert Anderson
Kern Sierra Unit President

---
Recent News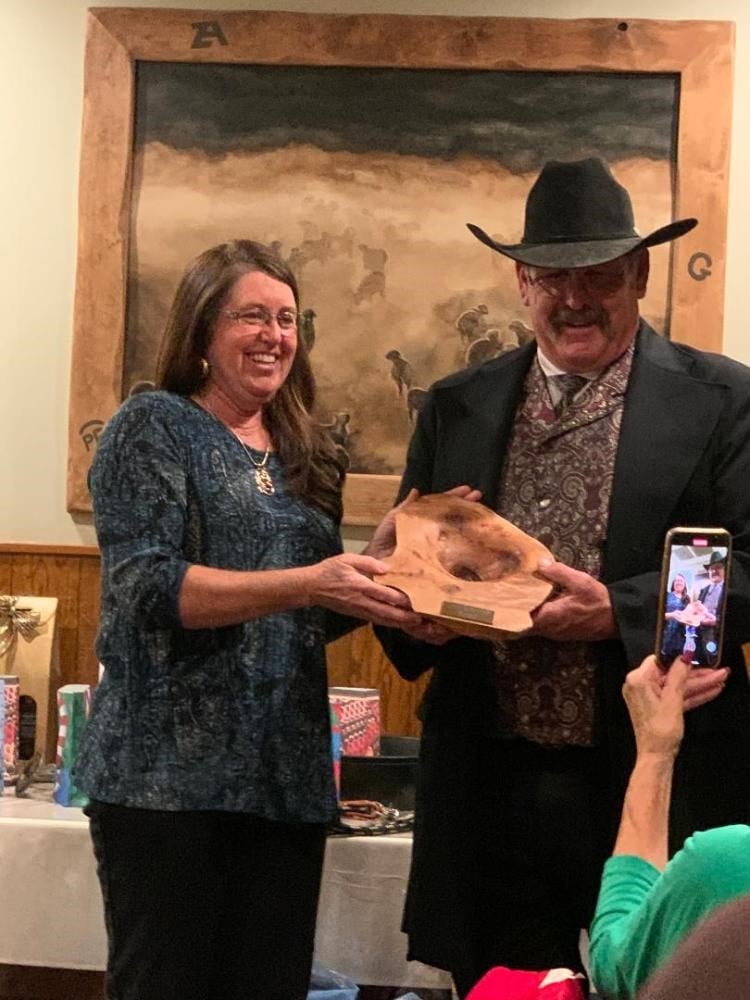 Tammy Bozarth receives past President award at the BCHC Kern Sierra Unit December meeting. Presenting is Robert Anderson, current President.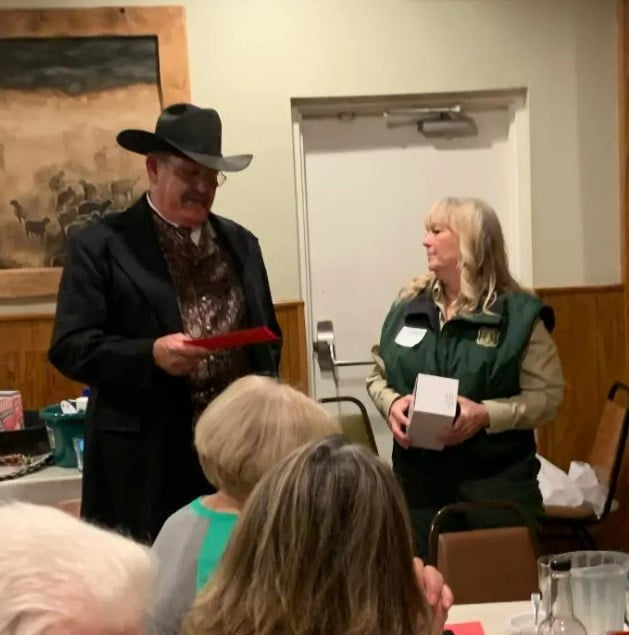 It was a real pleasure to introduce Kern Sierra 's 2021 Top Hand, Lisa Gammel. Lisa is a forest service employee that has worked hard for this unit and other BCHC units as well. On multiple occasions Lisa has worked right beside us to clear trail as well as assisting us in forest service policy. Thank you Lisa for your support of this unit.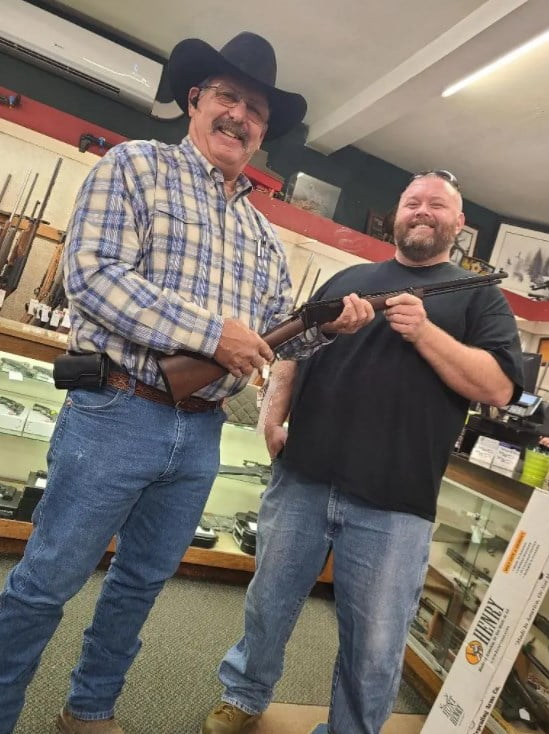 This year we raffled off a Henry 217HMR at the Christmas dinner. Thanks to the hard work of many of our members we netted over $1,500. The happiest person about the raffle was Daniel Bowen who won the gun! Congratulations Daniel and thank you for your support!
---
Rendezvous 2021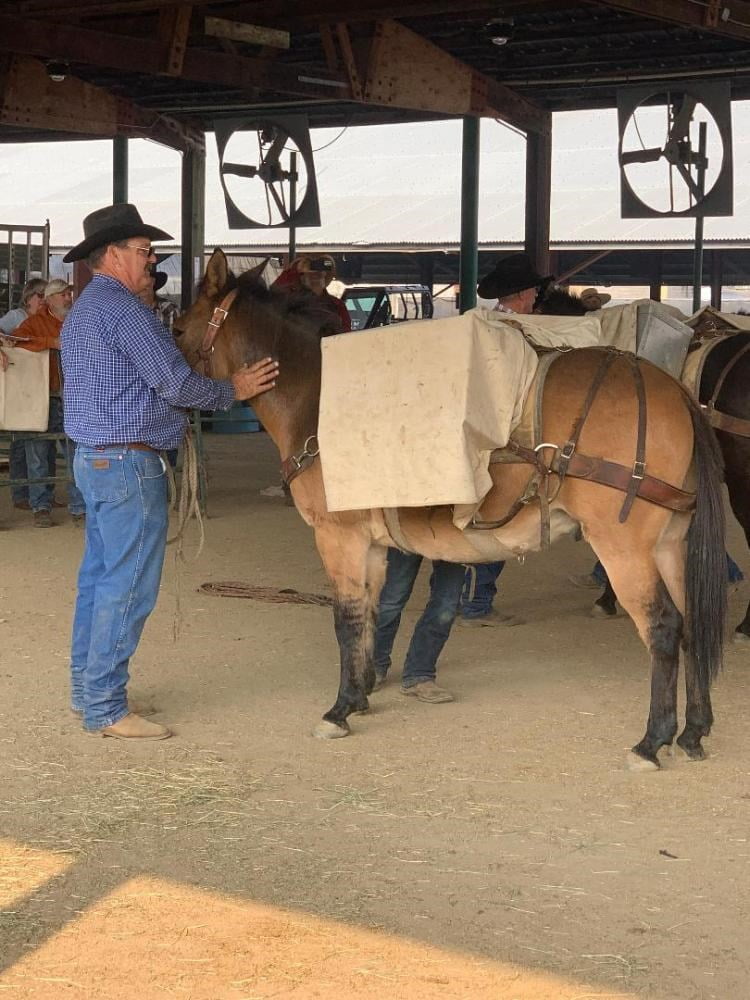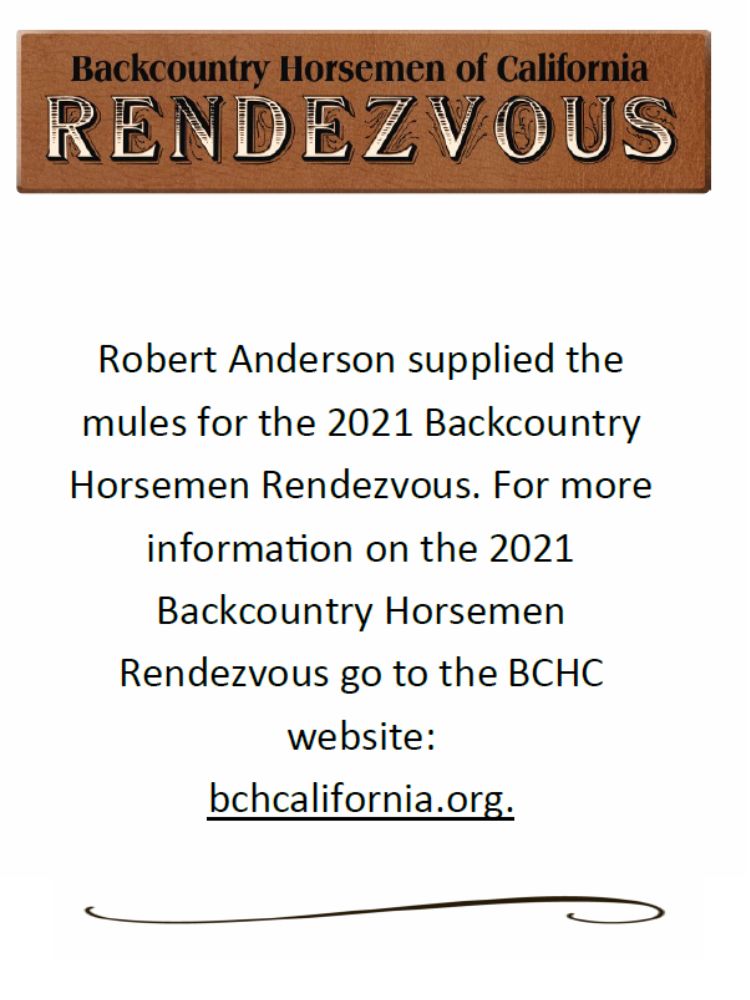 ---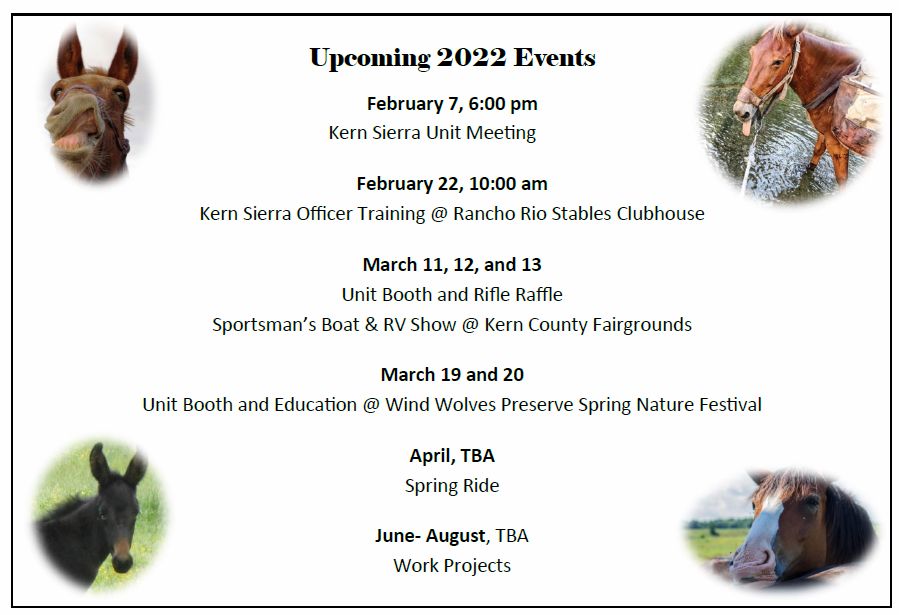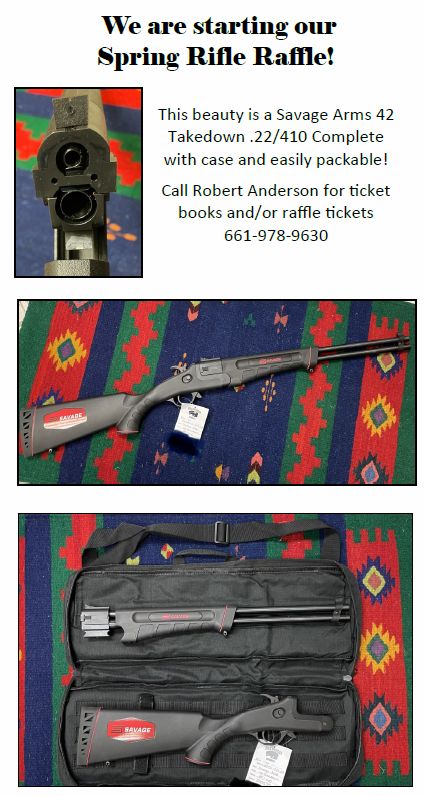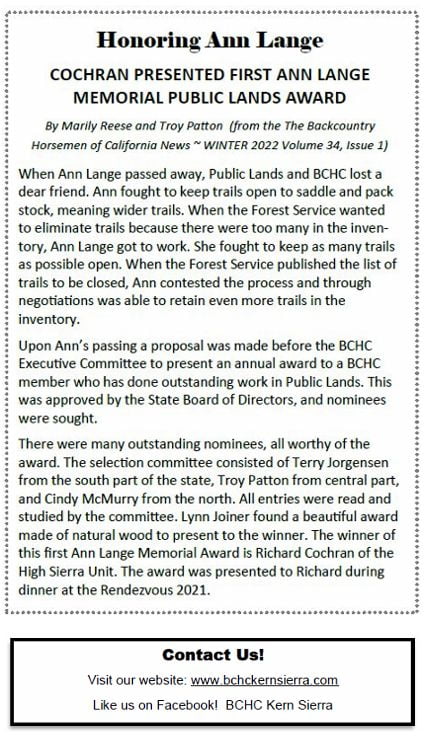 ---
Backcountry Horsemen of California—Kern Sierra Unit
Objectives and Purpose
To improve and promote the use, care and development of California backcountry trails, campsites, streams and
meadows; to advocate good trail manners.
To promote the conservation and utilization of our backcountry resources in concert with livestock transportation.
To keep the backcountry trails and forage areas open to horsemen on all public lands.
To keep current information before the Corporation membership and its local Units regarding new legislation or
management plans related to government regulations of the backcountry.
To support or oppose new proposals, plans and restrictions as related to the interest of horsemen and those persons
interested in recreational stock use and enjoying the backcountry.
To promote the interest of people who, due to health or physical factors, need transportation other than by foot on
backcountry trails.
To promote public awareness and interest in the historical aspect of horsemen and stock in the backcountry to help
educate backcountry users on ways to use the trail and forage in a manner that conserves the backcountry resources.
To assist in keeping the public informed of the vital need for a clean backcountry.
To promote a working relationship with and keep the work interests of the Corporation before our local, state and
federal officials.
To assist in the formation and continuation of local Units to carry on these purposes.