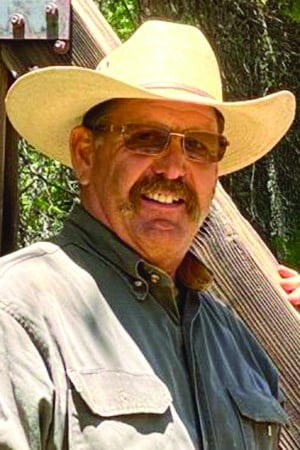 We are mourning the loss of our friend and our past president, Robert Anderson
Robert Lawrence Anderson was born in Bakersfield, California on July 6, 1961. He attended West High School, Bakersfield College, Cal Poly SLO, and CSUB. He was a member of the AGR fraternity.
Robert was very active in FFA at West High and Cal Poly SLO and went on to teach Agriculture leading FFA at Wasco High for several years. Later he was employed by PG&E.
While still in school Robert formed Anderson Land and Cattle Company, raising cattle, horses, and mules in Kern and Tulare Counties. He started his packing career in college days, joining High Sierra Stock Users Association which later became Back County Horsemen of California and was recently elected BCHC National Director. Through the BCHC, he earned the title of Certified Sawyer from the U.S. Forest Service. Robert was a member of the Kern County Search and Rescue Unit where he served as Captain in 2009, and joined Rancheros Visitadores, riding on their historic annual week-long trek for the past eleven years.
Robert passed on February 22, 2022. He was predeceased by his father, William A. Anderson of Bakersfield. He is survived by his mother, Harriet Parma; his brother John Anderson, sister-in-law Corina Anderson, nephew John Anderson, and niece Hannah Anderson in Bakersfield; his sister Joan (Anderson) Smith and family in Newport Beach; his cousin Michael Dunlop in Pine Grove, California, and his cousin David Goforth in Red Bluff, California.
Robert's memorial service: April 22, 2022 at 1 :00 PM at Hillcrest Memorial Park and Mortuary in Bakersfield.
Donations in lieu of flowers can be made to Back Country Horsemen of California, Kern Unit, 16347 Stephanie Street, Bakersfield, CA 93314.